A New Year in a new business!
Since starting the firm in September 2015 it has been our hope to shake off the stuffy, fuddy duddy impression that solicitors can give and for people to see the friendly personal approach that we aim to encourage within the firm. So we invited the general public to First Foot with us on the 4th January 2016 at our office.
Office Open Day
On the open day the office was a hive of activity, a marquee had been put up (even with Storm Frank just past!) and light refreshments prepared. "So what do you do at a solicitors office open day?" you ask. Why not have a look at our photomontage and see for yourself.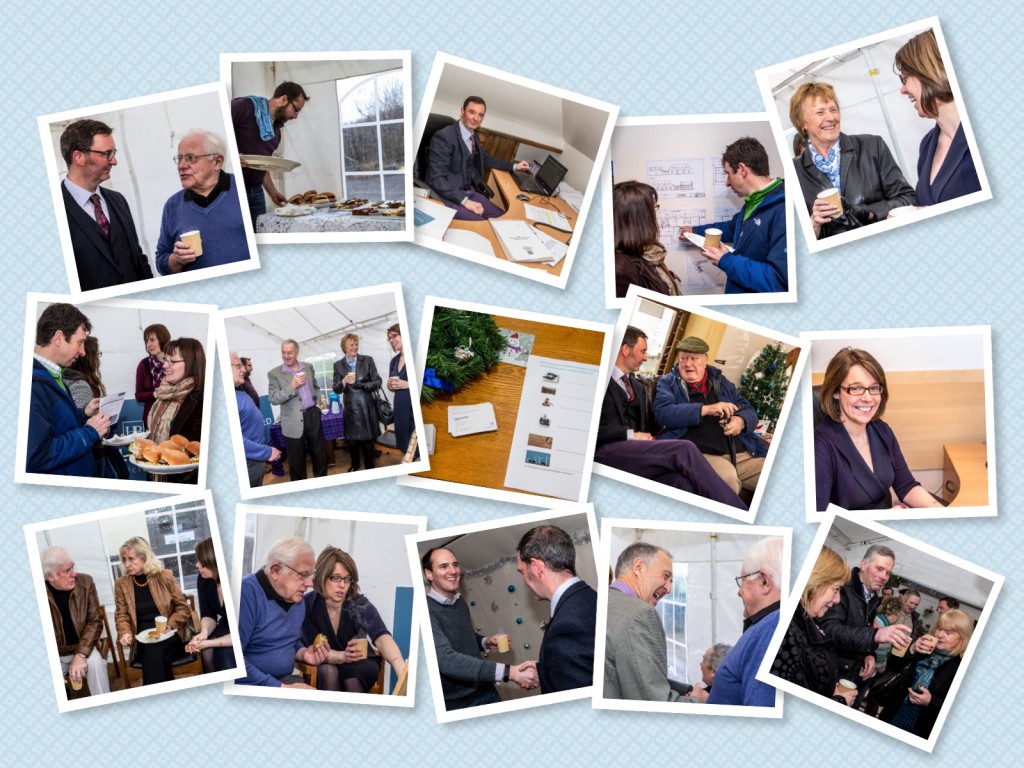 As you can see there was lots of chatting, guided tours & displays of The Old Exchange past, present and future. There were quizzes, a treasure hunt, colouring in, balloons and sweets for the children plus delicious filled rolls, home baking and hot drinks provided for all.
We'd like to take this opportunity to thank everyone who took the time to attend our open day and we invite anyone who couldn't make it on the day to pop in and see us.